You can't see us because we are ghosts so we haunt you through our dolls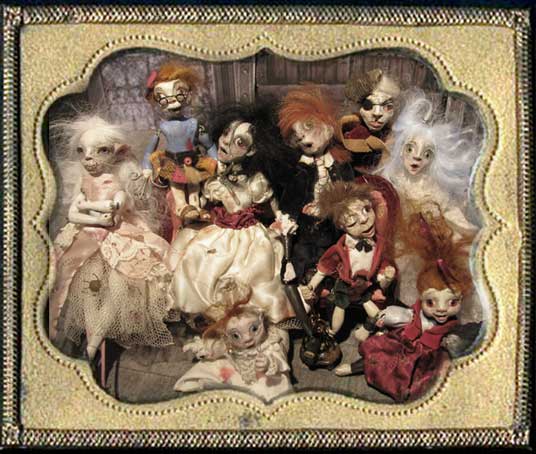 Nine children, orphans all, drowned at sea over 200 years ago, their spirits salvaged from the waves and imprisoned in mysterious Ravensbreath Castle.
The ghost children's tales are intertwined with magic, humour, friendship and terror and will be revealed in time if they don't disappear first.
Book in progress
Say hello in our ghostbook?